ISO 9001 : 2008 Quality Management System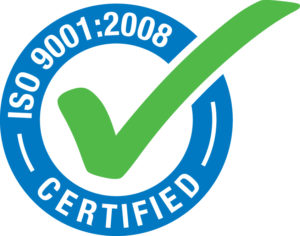 The ISO 9001 Quality Management System is the world's most popular quality improvement standard. Every single adding numerous organizations to its kitty, the standard has crossed its one million certifications mark throughout countries.
It is the only standard in the 9000 families of standards published by the International Organization for Standardization (ISO) that can be used for the purpose of conformity assessment. The standard acts as a base for other numerous industry defined standards such as ISO 13485:2016 on Medical Devices, ISO 22163:2017 on Railway Applications, ISO 28000:2007 on Supply Chain Security Management etc. as well as other extensively used standards like ISO 14001:2015 and OHSAS 18001:2007 Management systems.
To keep up with the current market scenario and maintain its relevance, the standards were revised in 2015. Owing to which, organizations that are certified with ISO 9001:2008 at the moment, need to complete the transition to the revised standard by September 15, 2018.
An organization that attains ISO 9001 certification achieves organizational efficiency and effectiveness. This enables the company to not only be at par with customer expectations but exceeds them most of the time, thus increasing productivity and profitability.
The Core benefits that the standard provides are:
BENEFITS
Quality management helps the organization through time and cost savings and yields better producibility and efficiency and hence your profitability.
Since your quality level would always be within the defined standards, the organization can minimize risks.
never fall short on customer expectations.
Grow your competitive advantage since your processes are standardized
The standard, known across the globe also helps you attract market recognition.